Bahia de Banus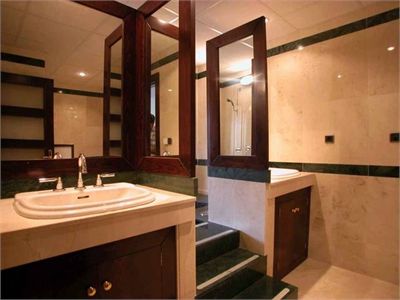 Are you looking for a property to purchase close or in Puerto Banus, Costa del Sol? If you are then why not take a closer look at the development known as Bahia de Banus. This is a very luxury development that comprises just 36 penthouses, apartments and bungalows right next to the resort of Puerto Banus. But the grounds of this development have been designed to ensure that privacy is provided to those who reside in it at all times.
As it is located in the heart of Puerto Banus you are just a minute or so's walk away from some wonderful beaches. Plus of course you can easily walk to all that this vibrant part of the Costa del Sol has to offer. As well as great bars and restaurants there are some superb shops that you can spend time wandering past and looking in the windows of.
Unlike other developments in this part of the Costa del Sol the design of the properties have more Asian rather than Andalucian influences to them. This of course goes the same for the surrounding landscaped gardens and which helps to make this development such a peaceful and tranquil place to live.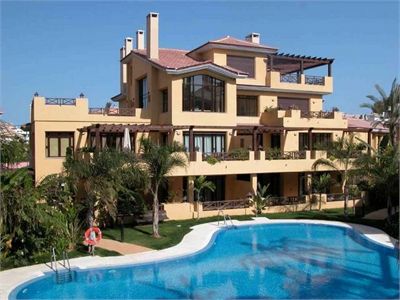 As you would expect with any development today that is of such a high standard safety of its residents is paramount. As a result each apartment has a fully equipped and functioning security system installed. Also this development is one that has a main entrance being manned 24 hours a day, 365 days a year.
When it comes to the various properties within the development as you would expect with it being classed as an exclusive development the construction and finish of these is extremely high. Throughout every single property marble floors have been laid expect in the kitchen where tiles are used instead. Also every kitchen contains very high quality cabinets and appliances so ensuring that your stay in the apartment is as comfortable as possible. Of course with so many great restaurants and bars close by you will probably find that you won't use this part of the property very often.
Also to further ensure that you stay in the apartment, penthouse or bungalow is a relaxing as possible every single one of them within Bahia de Banus is provided with its own private terrace. So allowing you the opportunity to relax and unwind and enjoy the unspoilt views that are in front of you.
Click the button below to see all our properties in Bahia de Banus.
For any further information please contact us by using the contact form below