Dominion Beach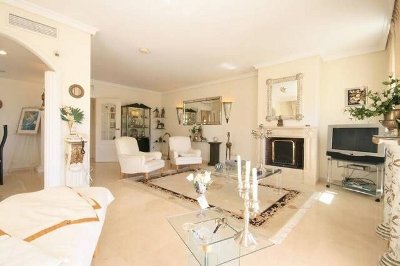 Are you looking for somewhere on the Costa del Sol that allows you to live a more luxurious style of life? If you are then the properties that are available in the development of Dominion Beach should be considered seriously.
The apartments within this very sought after location has been finished to a very high standard in a Spanish style. So helping them to site superbly within the tropical gardens. You have a choice of either apartments, penthouses and townhouses to select from in this development.
Dominion Beach is located between the town of Estepona and the city of Marbella and just a few minutes away from the very vibrant resort of Puerto Banus. This is the place to go if you want a great night out with plenty of wonderful restaurants, bars and nightclubs to enjoy.
The development is provided with a front line beach location and there are several walkways within it that allow you access to the beach in a matter of minutes. Plus the location is one that not only is you offered superb views across the Mediterranean Sea towards North Africa but also to Gibraltar.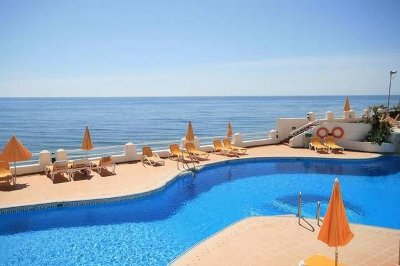 With it being classed as a five star development you can expect every single property within it to have been finished to a very high standard. Every single property within Dominion Beach has air conditioning throughout every room as well as every room having central heating. Plus the floors both indoors and outside have been finished in high quality marble with inlaid details.
As for the bedrooms within these properties again they are finished to a high standard and all have built in wardrobes and their own bathrooms. But the master bathroom is considerably more sumptuous than the others.
The kitchens as well have been finished to a very high standard again with marble flooring in them and high quality cabinets. Plus the best quality appliances including a washing machine, fridge/freezer and cooker and hob have been installed. But you may not want to use these too often as you are not far from some of the best restaurants on the Costa del Sol. Plus within the grounds of Dominion Beach is its beach bar that is open in the mornings for coffee and lunch. Plus in the evenings it is open for dinner.
Click the button below to see all our properties in Dominion Beach.
For any further information please contact us by using the contact form below