El Soto de Marbella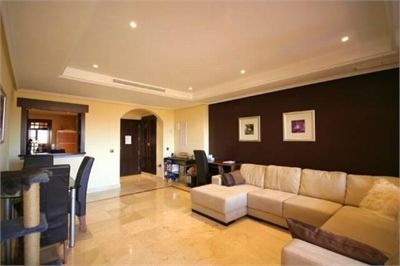 Are you looking to invest in a property on the Costa del Sol to use for holidays? Are you looking for somewhere that is slightly away from where all the tourists like to congregate? If you are then consider looking at purchasing a property in the development known as El Soto de Marbella.
The particular development of El Soto de Marbella is situated up in the hills above the town of Elviria in the urbanization referred to as La Mairena. But is still within easy distance of all the shops, bars and restaurants at the various resorts and towns along this particular part of the Spanish coastline.
With El Soto de Marbella complex like some of the others up market developments on the Costa del Sol you are also provided with your own 9 hole golf course that you have use of when visiting your property. Within this course is a club house with a good quality restaurant where various events take place. It also has its own golf shop where a variety of items can be purchased including clubs, bags, clothes and shoes. Also the pro there is able to provide both private and group lessons as well.
Another feature of the club house is that it comes with a fully equipped gym for you to use throughout the day. Plus also classes are provided by qualified instructions that will help you to get or stay in shape during your stay in your apartment or penthouse.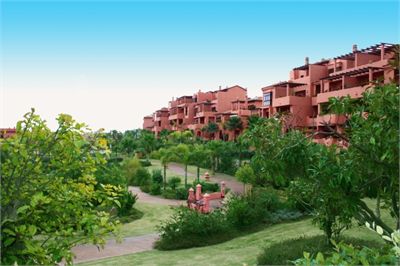 Although the restaurant itself in El Soto de Marbella offers a wide selection of meals for visitors there are a couple of other places to eat without the need to head down off the hill. There is the Kudu Bar Bistro offering patrons a wide selection of various meals and drinks. Then there is Altitude that offers good quality Pizzas to its visitors.
Further afield, about 3 kilometres in to Elviria there are is an excellent selection of restaurants which include all types of cuisine including the excellent Beach house Restaurant with an international menu, Rosmarino well known for its Italian cuisine and Dragon del Mar Chinese restaurant with a comprehensive menu, with all your favourites. There are also many Bars, Banks, Hairdressers, cafés, and even a pharmacy and dentist nearby.
As for the properties in the development of El Soto de Marbella all have been finished to a high standard and whether 2 or 3 bedrooms they all come with fully fitted kitchens. Plus as you would expect each bedroom has its own bathroom so no arguments as to who is going to shower first before you head out for a day's sightseeing.
Click the button below to see all our properties in El Soto de Marbella.
For any further information please contact us by using the contact form below