Hacienda Beach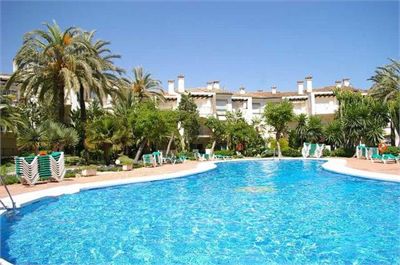 Looking to rent or purchase a property on the Costa del Sol that is within easy distance of many of the regions attractions? Then why not consider looking at the development known as Hacienda Beach. This particular one is located between the resorts of San Pedro and Estepona and is only short drive away from Marbella.
As the name suggests the apartments within the development of Hacienda Beach are provided with front line beach location. In fact after walking through the lush sub tropical gardens that surround the properties within this development you have immediate access to Castor Beach. Here you have access to one a traditional Spanish Chiringuito (beach bar).
With the development of Hacienda Beach having a prime front line beach location the apartments within it either face the sea or the communal swimming pool. The design of these apartments is based on the traditional Andalucía style of housing you see most commonly in the white (pueblo) hill town's further inland. But of course unlike the traditional style houses in this part of Spain they come with all the latest amenities. As you would expect they have fully fitted kitchens and bathrooms. Plus every single property has heating/air conditioning systems installed as standard.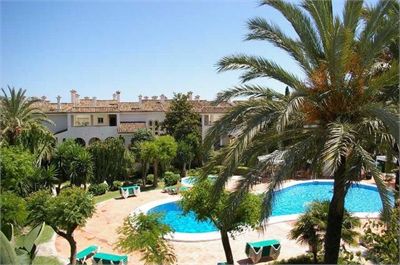 Due to its prime position actually reaching other destinations on the Costa del Sol is very easy. You can of course travel around by car. But there is a perfectly good bus service that runs around the Costa del Sol and the stop where the buses arrive and depart from on a frequent basis is just 400 metres away.
Certainly if you are looking for somewhere to rent or buy that offers you peace and tranquillity, but is close to many amenities then Hacienda Beach is the perfect development for you. Within in easy distance by car as already mentioned is Marbella but also the resort of Puerto Banus. Plus from here you are within easy access of more than 30 golf courses, quite a few of which are of a championship standard and on which many major tournaments have taken place.
Click the button below to see all our properties in Hacienda Beach.
For any further information please contact us by using the contact form below