Jardines de Don Carlos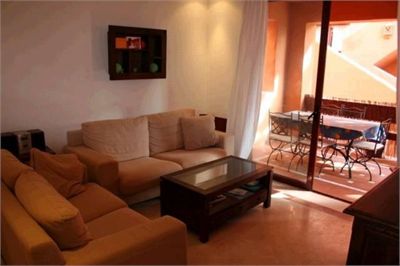 Situated close to the Elviria exit and around a 15 minute drive from the town of Marbella which lies to its west you will find the development of Jardines de Don Carlos. This is a very luxury beachside complex that is located close to the 5 Star Don Carlos hotel.
As you would expect with such a prestigious location the apartments within Jardines de Don Carlos are offered some truly beautiful views of the Mediterranean Sea. Plus privacy is provided because of the well maintained and beautifully landscaped tropical gardens that surround the apartments within this complex.
Along with three large swimming pools within Jardines de Don Carlos there are a number of other wonderful features that make this perfect place to come to if you want to relax. There are several wonderful water features within the gardens of this complex including streams and waterfalls. Plus from each property within the development you have easy access to a stunning beach. Take a wander along this and you will find some truly beautiful restaurants to have a light snack in.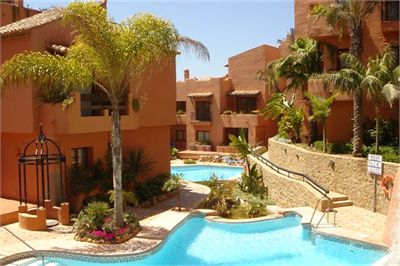 Due to its prime location the apartments within this development are much sought after. Plus of course they have all been constructed and finished to a very high standard, so providing residents and holiday makers alike with a touch of luxury.
Every one of the apartments within Jardines de Don Carlos comes with a fully fitted kitchen with good quality appliances installed. In the kitchen not only is there an oven, hob, fridge and freezer, but also a washing machine and tumbles dryer. Plus all bathrooms have been fully fitted and in a 2 bedroom apartment you are provided with 2 bathrooms. The actual accommodation is very spacious and have terraces situated off the living room providing that additional space so many people crave allowing you to enter when the weather is good, which is pretty much all year round.
As already mentioned surrounding the properties within this complex there are well maintained and landscaped gardens. As for parking there are sufficient places for everyone to use and each apartment within the development has allotted spaces.
You also have excellent facilities within walking distance from Jardines de Don Carlos these include many restaurants, supermarkets, pharmacy, bars and even a dentist surgery.
Click the button below to see all our properties in Jardines de Don Carlos.
For any further information please contact us by using the contact form below