Malibu Banus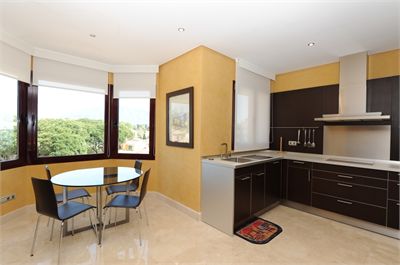 Within walking distance of the Costa del Sol's most prestigious resort of Puerto Banus you will find the luxury and stylish development known as Malibu Banus. Within this gated development there is a total of 72 apartments and penthouses that have either 2, 3 or 4 bedrooms all in a contemporary style.
With Malibu Banus being in such a prestigious location, the properties as you would expect have been immaculately finished. No expense has been spared and attention to detail was uppermost in the minds of the developer of Malibu Banus. Plus the quality of the materials used to construct and finish these properties is extremely high. Throughout exquisite marble panels have been used that are ceiling height. Also within each apartment or penthouse there is a fully integrated sound system and also each property has a fantastic home intelligence system installed.
But it isn't just the properties that may want you considering investing in such property, it is the other facilities that have been made available to the residents. Within Malibu Banus is an indoor gym that has been fitted out with the latest equipment and also there are two large Jacuzzi's one can use after your workout. Plus along with the gym there is an indoor heated swimming pool to which is attached a Jacuzzi, sauna and Turkish bath that you can use.
Also there are two outdoor swimming pools you can use during your staying in any of these properties one that has been designed to look like a lagoon. Whilst the other swimming pool is heated so it can be used all year round. Plus both of them are surrounded by tropical gardens that have been well designed and are maintained to a high standard.
Due to it having a front line beach position Malibu Banus offers every apartment within the development amazing views of the sea. Plus even if you were to spend some time strolling around the gardens filled with a variety of tropical plants the views of the sea still remain uninterrupted as the development lies very close to the water's edge.
Click the button below to see all our properties in Malibu Banus.
For any further information please contact us by using the contact form below