Mansion Club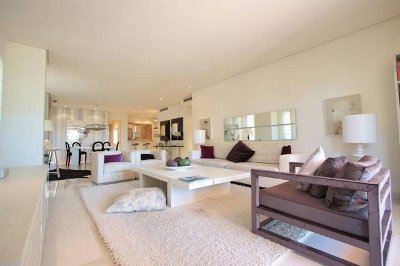 There are many wonderful developments that have been constructed around the city of Marbella on Spain's Costa del Sol. However, if you are looking for somewhere to rent or buy that is situated away from the beaches then the development Mansion Club, Marbella should be considered.
This very luxurious and well constructed development is located below the mountain known as La Concha. So of course from here it offers you spectacular views looking down across Marbella towards the coast then out across the Mediterranean Sea. On a clear day from Mansion Club you should also be able to clearly view not only the Rock of Gibraltar but the North African Coastline.
Within the development there is to be found a total of 114 apartments and penthouses that will have 1, 2 or 3 bedrooms. These are then located in several 3 storey buildings so allowing those staying in them not only the views mentioned above but also great views of the landscaped gardens surrounding them. Just as with the apartments and penthouses where much time and effort has been put to the properties finishing touches the same goes for Mansion Club Marbella's gardens.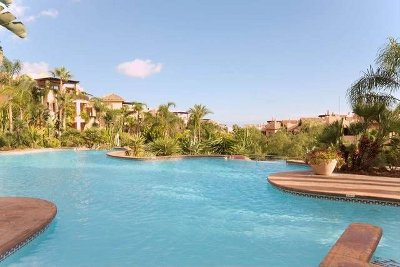 Within these lush tropical gardens which those staying in the development can stroll around are to be found 300 different species of plants. Plus it also has a spectacular lagoon pool within it so it really helps to create a relaxing and comfortable atmosphere.
Although you are only a short distance from Marbella and the resort of Puerto Banus this resort has its own restaurant, bar and social club. Plus situated within the club you will find a fully equipped gym along with a Jacuzzi, sauna and Turkish baths. Also when the weather turns a little cooler then going for a swim in the day won't prove difficult as it comes with an indoor pool that is heated.
As already mentioned Mansion Club Marbella is in a position that provides easy access to the main roads and within 30 minutes you are at Malaga's Airport. Plus it also provides the perfect location to explore more the area surrounding this part of the Costa del Sol.
Click the button below to see all our properties in Mansion Club Marbella.
For any further information please contact us by using the contact form below