Monte Paraiso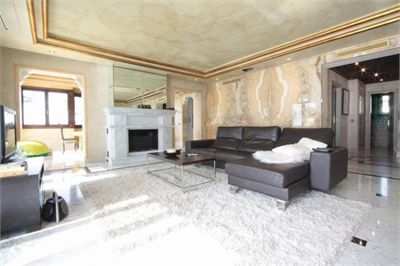 Are you looking for a home on Spain's Costa del Sol that is not only situated in a beautiful location but also a peaceful one? If you are then one particular urbanisation that is worth considering is known as Monte Paraiso.
This particular development is to be found on what has become known the world over as the Golden Mile of Marbella. It is directly opposite to the Puente Romano Hotel and within equal distance of both the city of Marbella and the very exclusive coastal resort of Puerto Banus.
The development of Monte Paraiso, as you would expect because of its location has been finished to an exceptionally high standard. It is also well established as the final stages of construction were completed in 1997. Certainly if you are looking for a home on this part of the Spanish coastline with access to everything that is on offer this development would be ideal for you. From here you are just a 10-minute walk from some superb beaches, whilst a short drive away are not only Marbella and Puerto Banus but other major resorts such as Fuengirola.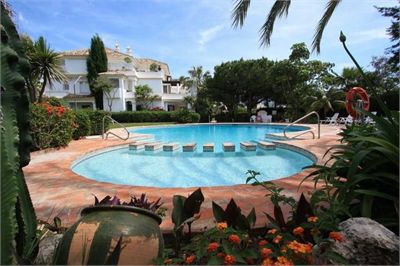 The actual development of Monte Paraiso itself has a great deal more to offer its residents than just high quality luxury accommodation. Within the lush tropical grounds you will find four outdoor swimming pools plus also a completely new indoor pool with massage seats. Plus it also has its own fully equipped gym, a squash court as well as a massage room, sauna and steam room. But also the children have not been forgotten and to this end a playground is available for them to enjoy.
Furthermore there is a restaurant that residents of the development of Monte Paraiso can use during the summer months. This offers a wide selection of great tasting foods prepared using only the finest quality ingredients in many cases sourced locally.
As for the apartments and penthouses within Monte Paraiso, you will find that they all come with fully functioning top quality hot and cold air conditioning systems. Also the kitchens and bathrooms have been decorated in a modern style with the latest appliances being installed in the kitchens to ensure that your stay in these properties are as comfortable and relaxing as possible.
Click the button below to see all our properties in Monte Paraiso.
For any further information please contact us by using the contact form below