Oasis de Banus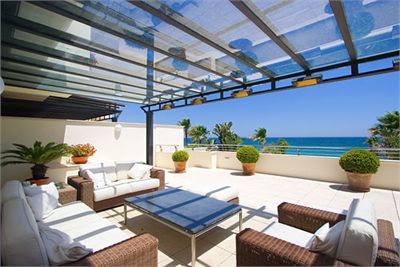 Lying just to the east of Puerto Banus, Costa del Sol you will find the prestigious development known as Oasis de Banus. It is to be found on Marbella's Golden Mile and whilst you are just a few minutes' walk from Marbella Club, Puente Romano Hotel and Puerto Banus you are also a few minutes from some of this part of Costa del Sol's quietest beaches.
The properties of Oasis de Banus have been built and finished to an extremely high standard to ensure that the level of luxury provided is one that its residents demand. Along with ground floor duplex apartments there are also 3 bedroom simplexes and stunning penthouses within it. As it has a front beach line location every single property within the development is offered some truly stunning views not just of the white sandy beach but the Mediterranean Sea.
As you would expect with such a prestigious location and development the privacy and safety of its residents was upper most in the minds of the developer. To this end they have put in security measures to ensure that those who stay in the properties within Oasis de Banus are offered a high level of privacy and peace of mind.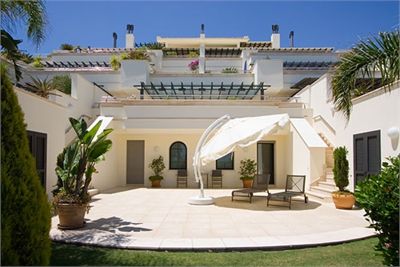 Every property that makes up this development is provided with a large garage that can easily house two vehicles. Also within Oasis de Banus is a gymnasium that is fully equipped and which you can use when you wish. Also there is a beautiful pool that is surrounded by beautifully landscaped gardens full of fantastic tropical plants.
When it comes to the properties themselves every single one has a high quality air conditioning and heating system installed. Plus to further ensure the residents safety every property within Oasis de Banus is fitted with an alarm system.
The ground floor duplex apartments just like the others are offered spectacular views across the Mediterranean Sea. Not only are these available from the large spacious terrace but also from the living room and the master bedroom. Access to the communal gardens and then to the beach is easy as the lower terrace provides residents of these properties with direct access to them.
Click the button below to see all our properties in Oasis de Banus.
For any further information please contact us by using the contact form below