Playas del Duque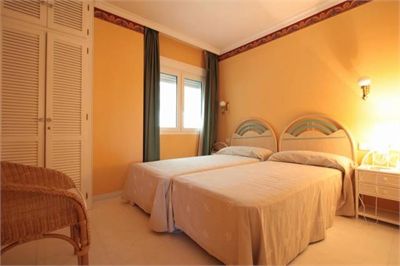 Today there are a number of different developments located on the Costa del Sol that have wonderful properties available to rent or buy. One particular development that you may want to consider is Playas del Duque.
This particular development is small in comparison to some others as it actually only covers a total of 10 acres. However although relatively small in size in comparison to others it does offer the owners of properties within a good selection of amenities. Within the well laid out and maintained sub tropical gardens are three large swimming pools.
There are a number of fountains and a lake within the development of Playas del Duque that help to create such a tranquil and peaceful atmosphere within it. Also to avoid the heat of the midday sun there are a number of shaded walkways that you can enjoy allowing you to fully explore the development at your leisure.
Plus unlike other developments found on the Costa del Sol you will find within the grounds of Playas del Duque are two superb open air restaurants. These offer a wide selection of wonderful foods for you to try that have been prepared fresh that day.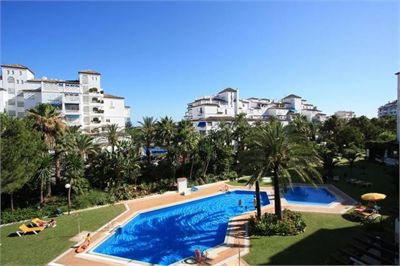 All the apartments and penthouses in Playas del Duque have been finished to a high standard and include marble floors and fully fitted kitchens with high quality appliances installed. Plus these properties are situated in a prime location just a short distance from the resort of Puerto Banus and some of the Costa del Sol's fantastic beaches. Also as these properties are located close to the beach you will find that they offer you some truly spectacular views looking out over the Mediterranean Sea.
To further ensure that your privacy is maintained when staying in Playas del Duque the gates that provide access to it are manned 24 hours a day, 365 days a year. Plus also this development is one that employs staff full time to ensure that the quality of the properties and the surrounding grounds are maintained at all times. So ensuring that your stay in any of these properties is not only enjoyable, but will as if you are living in the lap of luxury.
Click the button below to see all our properties in Playas del Duque.
For any further information please contact us by using the contact form below