Santa Clara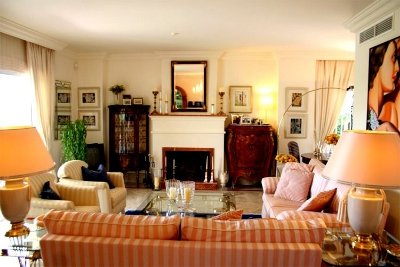 Not far along the main costal road (N-340) from the town of Marbella on Spain's Costa del Sol is the Santa Clara development. Within this development there are number of different properties available to buy or even to rent for a holiday this summer.
As this development is situated so near to the N-340 in just around 30 minutes you can be relaxing in your property after leaving Malaga Airport. Plus it is the perfect spot to stay if you are someone who has chosen to spend time in this part of Spain because of the number of golf courses it has to offer.
As you will soon discover whether staying in a villa or apartment at Santa Clara then they have all been finished to an exceptionally high standard. This will help to ensure that the time you stay in them is truly wonderful and offers you the chance to really relax and unwind.
For example when it comes to the villa's on this development they will have marble flooring throughout as is normal in most Spanish homes. This will help to ensure that the rooms remain cool even when the temperatures are hitting the mid 30's as they are at this present time (June 2010).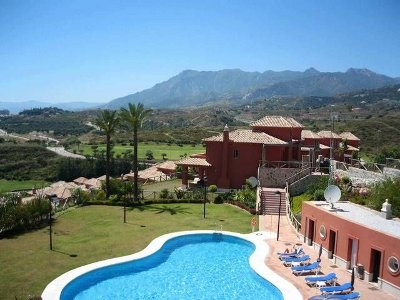 Also they all come with a good air conditioning and heating system so should the weather turn a little cool then it can help to remove the chill from the rooms. When it comes to a villa at Santa Clara you will find that the master bedroom is truly luxurious having a dressing room as well as ensuite facilities. Whilst the other bedrooms may have ensuite facilities or may be only a short distance from the family bathroom.
To help ensure that one's stay in these properties is wonderful the kitchens comprise all the latest appliances including of course an oven and hob, fridge and freezer as well as a dishwasher. Plus they also include a washing machine as well as a dryer.
Although the villas at Santa Clara are built on individual plots and provided with private gardens anyone staying in them still has access to facilities on the development including the communal swimming pools. Plus of course these properties allow you quick and easy access to the Golf Course that is located beside them.
Click the button below to see all our properties in Santa Clara.
For any further information please contact us by using the contact form below