Costalita del Mar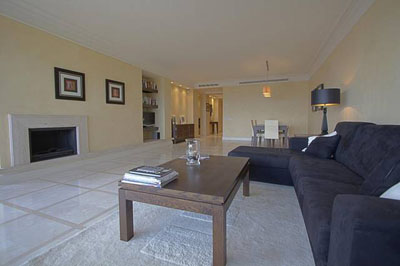 Would you like to own a property on the Costa del Sol that is situated directly by one of the region's best beaches? Then look no further then thinking about purchasing or renting a property in the wonderful development of Costalita del Mar.
The apartments within this development within Costalita del Mar have been finished to a very high standard and as they are located on the beach front are provided with spectacular views looking out over the Mediterranean. As the developer of this urbanization has taken time over the design and distribution of the apartments within this gated development the living accommodation is very spacious. Plus of course all apartments come with large terraces that provide ample space for enjoying the wonderful weather that this part of Spain enjoys.
Although these apartments in Costalita del Mar are provided with open views of the Mediterranean Sea, Gibraltar and North Africa the well landscaped gardens offer its residents a good deal of privacy. The gardens have been well designed and within them is a beautiful communal pool area that residents of Costalita del Mar can enjoy. Included within this area of the development is a pool bar where refreshments can be enjoyed. Plus for those who want to stay close to the pool but are looking for somewhere to relax and read a book or play cards there is a small salon located close by.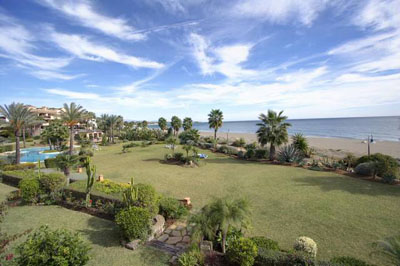 Of course there are many people who have chosen to make the apartments within this development their permanent homes but Just as many have chosen to purchase properties within Costalita del Mar as a second home that they can use and enjoy for their holidays.
Certainly if you are looking to buy a property on the Costa del Sol as an investment opportunity then Costalita del Mar is one to seriously consider. Due to its prime location this offers an excellent opportunity for investors to rent their property to others if they wish. As it is such a prestigious location and within easy access to the airport at Malaga the prices you can charge during the height of the summer season can be pretty exceptional. For example in some cases people have been able to rent out their apartments within the summer months for a very healthy premium.
Click the button below to see all our properties in Costalita del Mar.
For any further information please contact us by using the contact form below