El Embrujo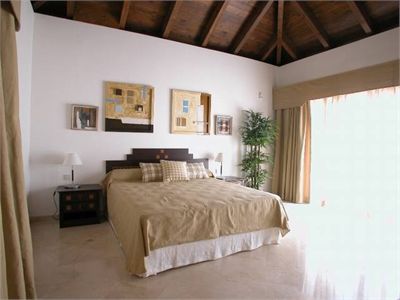 Located near to the resort of Puerto Banus on the Costa del Sol, you will find the prestigious development of El Embrujo. This is a well constructed development comprising of apartments and penthouses that have plenty of space both inside and out, so making them the perfect place to spend your holidays or the whole year round in.
As you would expect with such a prestigious development the privacy at El Embrujo is paramount and so 24 hour security is provided. Plus being a gated community entry can only be through the main entrance where a security guard is positioned at all times.
But along with security there are a number of other facilities within this development which results in this one being so popular today. Within the well appointed and beautifully landscaped gardens at El Embrujo there is a fully equipped gym and communal swimming pools one of which is located indoors and heated so is available to be used all year round. Plus for those who want a little assistance with relaxing and unwinding there is a wonderful spa where a variety of different treatments are provided.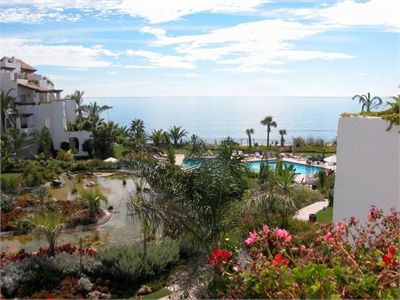 As mentioned already the apartments and penthouses within El Embrujo are very spacious. Each one has marble floors laid in the living rooms, bathrooms and on the terraces, whilst the floors in the bedroom have been laid with wood.
All of the properties as you would expect because of its prestigious location El Embrujo have been finished to a very high standard. The kitchen is supplied with the latest high quality appliances whilst the fixtures and fittings in the bathroom are of a high standard as well. The main bedroom comes with en-suite in which there is not only a Jacuzzi bath but also has a separate walk in shower.
Other features that are included within the apartments and penthouses to ensure ones stay in them is enjoyable, is include a hot and cold air conditioning system. Plus throughout the apartments a surround sound system has been installed, so really providing you with a place that allows you to get away from the stress and strains that our lives today tend to put upon us.
If you want to venture out of the complex you can stroll in Puerto Banus within 15 minutes and sample all the fine restaurants and bars that make it major attraction on the Costa del Sol.
Click the button below to see all our properties in El Embrujo.
For any further information please contact us by using the contact form below