El Embrujo Playa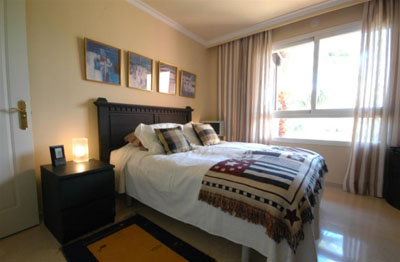 Just 500 metres from Puerto Banus and near to the centre of the town of Marbella you will find the popular development of El Embrujo Playa. Although situated very close to these resorts the location of this development is still an idyllic one, in fact the setting is one that many people are clamouring for these days.
Of course there are many other wonderful developments close to Marbella that you could choose from but none offer what El Embrujo Playa has to offer. Every single apartment within this development has been constructed and finished to a very high standard using the best quality materials possible.
As is the norm when it comes to apartments on the Costa del Sol they all come with fully fitted kitchens, but with the ones in El Embrujo Playa you will find that these have had the latest appliances installed. Also marble flooring has been laid throughout the apartments as well as marble being used as the finishing touches in every one of the bathrooms.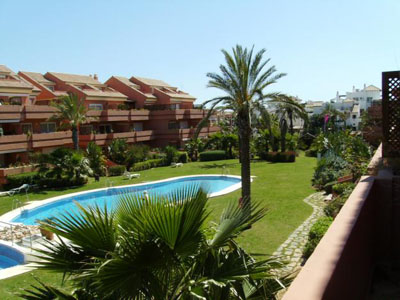 As the weather in this part of the Costa del Sol is relatively good throughout the year every apartment within this development has a good quality hot and cold air conditioning system installed. So even when the weather does turn a little chilly it will help to keep you warm on the odd occasion.
Certainly nothing has been spared when it comes to the quality of apartments in El Embrujo Playa. Along with attention being paid to the finish of the properties inside, time and effort has been spent on creating the perfect atmosphere outside. All the apartments within this development are surrounded by well landscaped gardens that offer not only peace and tranquillity but privacy for those who choose to have a home here.
Of course the development of El Embrujo Playa has been situated in a prime location that offers those staying at it easy access to a wide selection of activities. From here you are only a short distance by car from some of the best golf courses on the Costa del Sol including Los Naranjos, Las Brisas and to the west around 30 kilometres the outstanding Ryder Cup course of Valderrama.
From the development El Embrujo Playa you are only a short drive from activities that children will enjoy such as the Zoo and Aqua water park of Fuengirola or the Safari Park of Selwo . Also here you are only a short distance away from some truly wonderful beaches and restaurants. In fact you may find that very little of your time will be spent in your apartment in El Embrujo Playa when decide to purchase or rent an apartment here.
Click the button below to see all our properties in El Embrujo Playa.
For any further information please contact us by using the contact form below