El Presidente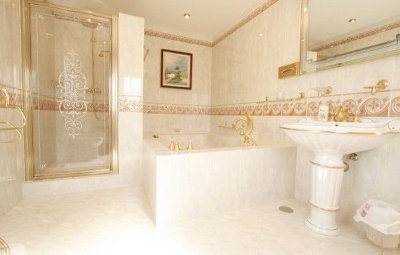 Situated close to the city of Marbella and the resort of Puerto Banus, Costa del Sol you will find the unique and very prestigious community of El Presidente. The property that is located within this development is much sought after due to the fact that the developers have spent considerable time and money ensuring that they provide luxurious accommodation.
Every property within El Presidente has marble flooring within them and their own terraces. So providing plenty of space both inside and out to use for entertaining or just for relaxing. Plus the design chosen for these apartments is more traditional Spanish in the Andalucian style so they are only low rise ones.
Also each property within it has a good air conditioning and heating system installed. Plus good quality appliances have been fitted in the kitchen including washing machine, oven, hob and fridge/freezer. Plus the bathrooms within each property have been fitted out with good quality baths, showers, basins and toilets. So you can be assured that during your stay in one of these properties you will find it very luxurious and very relaxing.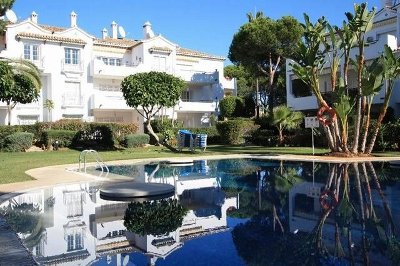 Within the community there are a number of wonderful facilities that those staying within one of the properties can enjoy. There are a total of 6 swimming pools one of which is heated and all have shower facilities attached. Plus you are only a short walk from one of the best beaches to be found on this part of the Spanish coastline. So if you want to take a dip in the Mediterranean Sea which the properties within the development look out across you can. Also within the development there are 2 tennis courts and a number of other sports facilities that you can use when you want.
However you don't have to restrict yourself to enjoying what is within El Presidente from here you have access to a number of other great attractions. A short drive from this development are as already mentioned the resort of Puerto Banus. Plus if you are willing to travel then there are plenty of other wonderful attractions to enjoy including Tivoli World, Selwo Adventure Park and the Water Park in Fuengirola.
Click the button below to see all our properties in El Presidente.
For any further information please contact us by using the contact form below