La Zagaleta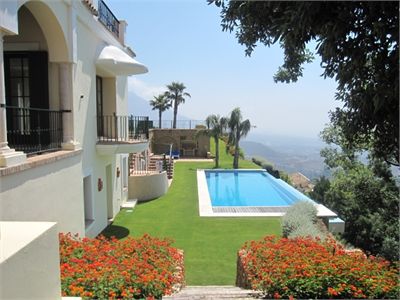 There are many wonderful residential developments that have been built in recent years on Spain's Costa del Sol. However, there is one that certainly seems to stand out from the rest and is considered to be one of the most exclusive and this is La Zagaleta. This particular development is to be found in what is considered one of the most beautiful places in this part of Spain.
Bordering La Zagaleta to the north are the Ronda Mountains, whilst only a short drive away is the beautiful town of Marbella. Plus actually reaching this development on arrival at Malaga Airport should take no more than 40 minutes as it is just a 60km drive away.
This development provides you with not only good quality privacy and security but a number of other wonderful facilities. As owner of such a property you will have access to two of the Costa del Sol's most spectacular golf courses one of which is considered to be among the most prestigious. This is because the amount of time and effort and money put into creating a course that contains wonderful landscaping full of lush vegetation but also spectacular views. As you play a round of golf on this course you are offered not only fabulous views of the Mediterranean but also of the North African Coast and the Rock of Gibraltar.
Unlike other developments along the Costa del Sol this one is made up of villas, rather than apartments and each one as you would expect has been finished to a very high standard. The villas are all of an Andalucian style with the kinds of interiors you would expect to find in a traditional Spanish home of this region. However no expense has been spared on the finishes to ensure that all the latest technology is included and ensuring that they are very luxurious. The designs of these villas which all differ although keeping in line with Andalucian architecture ensure that plenty of natural light is able to reach every corner of them inside.
As well as much time being spent on the design and construction of these properties so where they are situated is also important to the developers of La Zagaleta. Every single one of the villas here is in a position that ensures that they are provided with very spectacular views of the countryside around them.
Click the button below to see all our properties in La Zagaleta.
For any further information please contact us by using the contact form below