Los Granados del Mar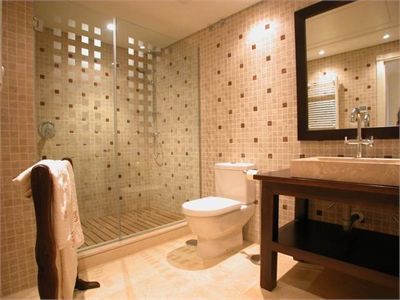 The gated community of Los Granados del Mar is one of a few front line beach developments that is situated on Marbella's New Golden Mile. It is actually located between the resort of Puerto Banus and the town of Estepona both of which offer a wonderful number of attractions to those who choose to visit them.
The actual properties within the development of Los Granados del Mar have been built in a U Shape so providing them with outstanding views not only of the landscaped gardens but also the sea in front of them. As you would expect with properties that have been built in this part of the Costa del Sol the quality of the construction and finish is of a very high standard indeed.
However these Los Granados del Mar properties differ from others that have recently been built as all are equipped with a system known as "Domotico". This makes them intelligent houses where everything is controlled through a remote system including both the air conditioning and heating systems as well as the under floor heating.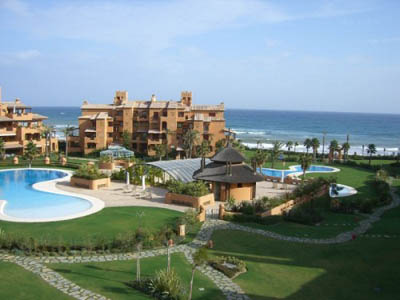 To ensure that everyone's privacy is maintained in Los Granados del Mar there is only a total of 127 properties within this complex and contain 2, 3 or 4 bedrooms in them. So finding one that meets your particular accommodation requirements and provides you with a very luxurious holiday home will not prove difficult.
But although you have plenty of privacy within Los Granados del Mar you can also meet up with your fellow residents. This is because you are provided with a superb club house in which many social events are organized. Plus here you will find the developments indoor heated swimming pool along with a gymnasium, sauna, Jacuzzi and Turkish bath. Plus if you want further help in relaxing after arriving at your property there is a massage room that is available. Of course no club house would be complete without a bar and this can be found here with a large seating area for guests to enjoy.
Although situated on the other side of Marbella and close to the beach reaching Los Granados del Mar is very easy as the main road from Malaga airport which is an hour's drive passes directly in front of it.
Click the button below to see all our properties in Los Granados del Mar.
For any further information please contact us by using the contact form below