Los Monteros Playa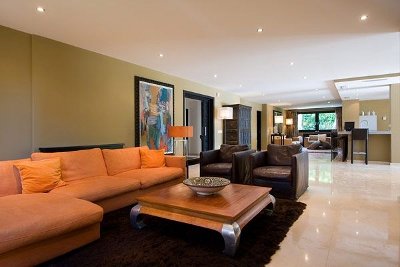 Would you like to rent or own a property in one of Marbella's most prestigious locations. Then now is the time to think about taking a closer look at the development known as Los Monteros Playa. This is a very exclusive development that contains 2 and 3 bedroom apartments and penthouses built on the fabulous beach of Los Monteros.
It doesn't matter which apartment you are staying in within this complex you are provided with direct access to the beach which happens to be one of the best on the Costa del Sol. So of course from here you can then stroll along the beach in any direction you wish and enjoy several fantastic beach bars (chiringuitos) or restaurants located on it.
The wonderful thing about this particular development that has many people seeking to purchase a property within it is that it is very small. There are only 60 deluxe apartments and penthouses in this complex and time has been spent on ensuring that as well as the gardens looking wonderful they offer a good level of privacy to those staying within the properties.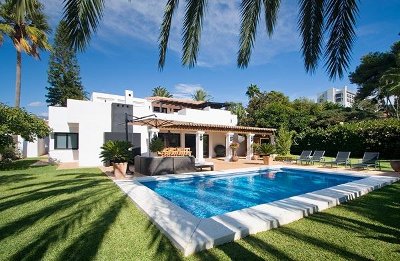 Every single property has been finished to the highest standard possible using the best quality materials and appliances. So ensuring that not only is one's stay in these apartments or penthouses a comfortable but also luxurious one.
As the properties within the complex of Los Monteros Complex have been built on a slight slope that heads down towards the Mediterranean Sea it provides them with fantastic views. Not only of the beach in front of them but on a clear summer's day or evening views of the North African coastline and the Rock of Gibraltar.
For those who want to be able to travel easily to resorts such as Puerto Banus, Marbella or even Fuengirola and Malaga then this is the ideal place to stay. From here you are only a short drive from many of these resorts along with numerous attractions and golf courses that are to be found on the Costa del Sol including Selwo Adventure Park and Marina and also Tivoli World.
Click the button below to see all our properties in Los Monteros Playa.
For any further information please contact us by using the contact form below