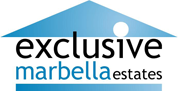 Contact:
phone : (0034) 952 83 8622
fax: (0034) 952 837 286
info@exclusive-marbella.com
Long Term Rentals in Marbella
3 Results Found | Page 1 of 1
Marbella Long Term Rentals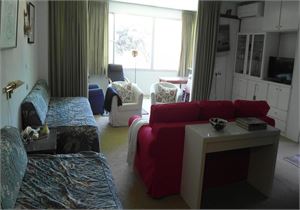 Well located studio located in the twin tower next to the Don Carlos hotel named Marbella del Este, a bit older style but very spacious, excellent for a couple, closed in terrace to make living space even bigger, kitchen and bathroom separated from living area.Possible to take some furniture out if needed.
Studio, 0 bed, 1 bath, sleeps 2, 60 m² built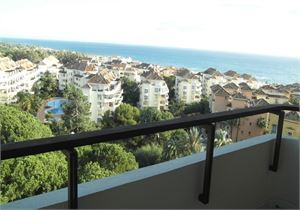 Well located studio ideal for one person or a couple offering you panoramic sea and mountain views from the east facing terrace, very private, two sofa beds in living area, open plan small kitchen, separate refurbished bathroom with bath. Only available for max one year rental.
Studio, 0 bed, 1 bath, sleeps 2, 40 m² built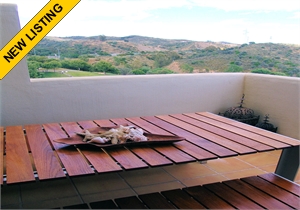 Very nicely furnished and modern elevated ground floor apartment located in El Mirador de Santa Maria Golf offering you some lovely views from the not very big but private terrace, property very tastefully decorated with all the details and ready to move in.No pets allowed, garage space available..
Apartment, 2 bed, 2 bath, sleeps 4, 85 m² built
© 2003 - 2015. www.exclusive-marbella.com. All rights reserved.