Marques de Atalaya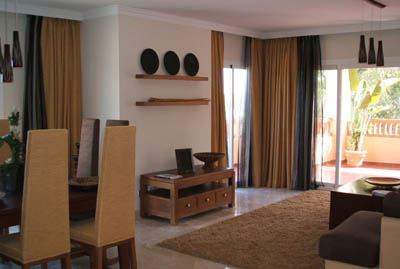 Are you looking for an apartment that as front line golf location? If you are then those found in Marques de Atalaya are really worth considering. The properties within this development are offered an elevated position and border the Atalaya Golf Course. So not only are these provided with superb views of the course but also have the coastline of the Costa del Sol. From these you can see the Rock of Gibraltar right round to the west where you can see the resort of Puerto Banus and to the east the town of Marbella.
Being located in the heart of the Costa del Sol area known as "Golf Valley" this development is not only close to Atalaya Golf Course but another of other prestigious ones. From here you are within easy reach of courses such as Los Naranjos as well as La Dama de Noche, Monte Paraiso and Valderrama.
As these properties within the development of Marques de Atalaya face either to the south or west they are bathed in plenty of sunshine throughout the year. So being able to live the al fresco lifestyle that so many people of the Mediterranean enjoy is very easy.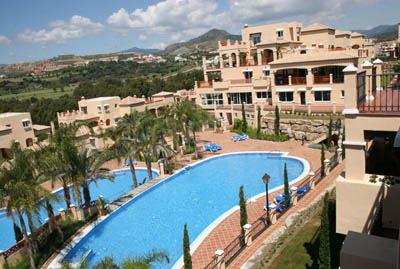 The properties as you would expect have been finished to a very high standard providing every single amenity you would expect at home. So making these a truly home away from home when staying in them. However these come with a number of other additional facilities that you may not have available to you back home.
When it comes to such developments including Marques de Atalaya within the beautifully landscaped grounds there are two communal swimming pools you can use. Also within this development there is a heated indoor swimming pool as well attached to which is a fully equipped spa area. Also within this part of the development you will find a bar and a tennis court. So if relaxing or keeping fit is something you want to do this is possible when staying in the 2 or 3 bedroom apartments within the secure grounds.
Plus of course what really is making Marques de Atalaya popular is the fact that this is in a position that allows you easy access too many other parts of the Costa del Sol. It is especially easy for you to reach the resorts of Marbella and Puerto Banus.
Click the button below to see all our properties in Marques de Atalaya.
For any further information please contact us by using the contact form below