Paraiso Hills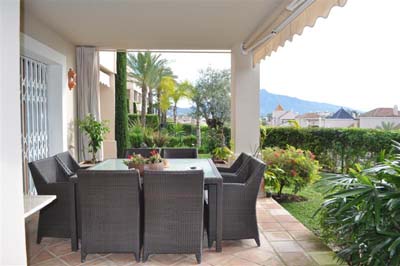 There are many wonderful urbanisations close to the town of Marbella, on Spain's Costa del Sol that offer superb accommodation. One such urbanisation is Paraiso Hills which is made up of a selection of luxury villas and apartments and located in what is considered to be a very peaceful setting.
This like many of the other developments to be found close to Marbella is very secluded and entry is through a main gate that is manned 24 hours a day. Plus the entire development of Paraiso Hills is fenced so further adding a high level of security and privacy that people desire today.
Although being only a short distance from Marbella and other wonderful resorts such as Puerto Banus this development of Paraiso Hills is ideally located to enjoy a round or two of golf. In fact from here you can reach courses such as Los Naranjos, Las Brisas and of course Paraiso Golf Course. Plus it also offers you easy access to some of the most beautiful beaches on this part of the Spanish coastline.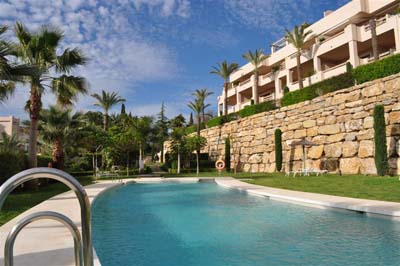 However if you are looking for a place that offers you the opportunity to relax and unwind then this is the perfect development for you. As Paraiso Hills is part of El Paraiso you will have access to the various facilities both within the development itself and attached to the Golf Course. Plus you will also have access to the facilities to be found in the 5 Star El Paraiso Hotel that is located within this urbanisation.
At the hotel you will find a health clinic in which a variety of different treatments and therapies are offered to help not only cleanse your body but also your mind. Plus along with the 18 hole golf course here you have the use of other facilities including the tennis and lawn bowls clubs.
Within Paraiso Hills there are three swimming pools you can use when the weather is wonderful, which is pretty much throughout the year. Here you can relax and unwind as the pools are set within stunning landscaped gardens where the atmosphere is very quiet and peaceful.
Click the button below to see all our properties in Paraiso Hills.
For any further information please contact us by using the contact form below